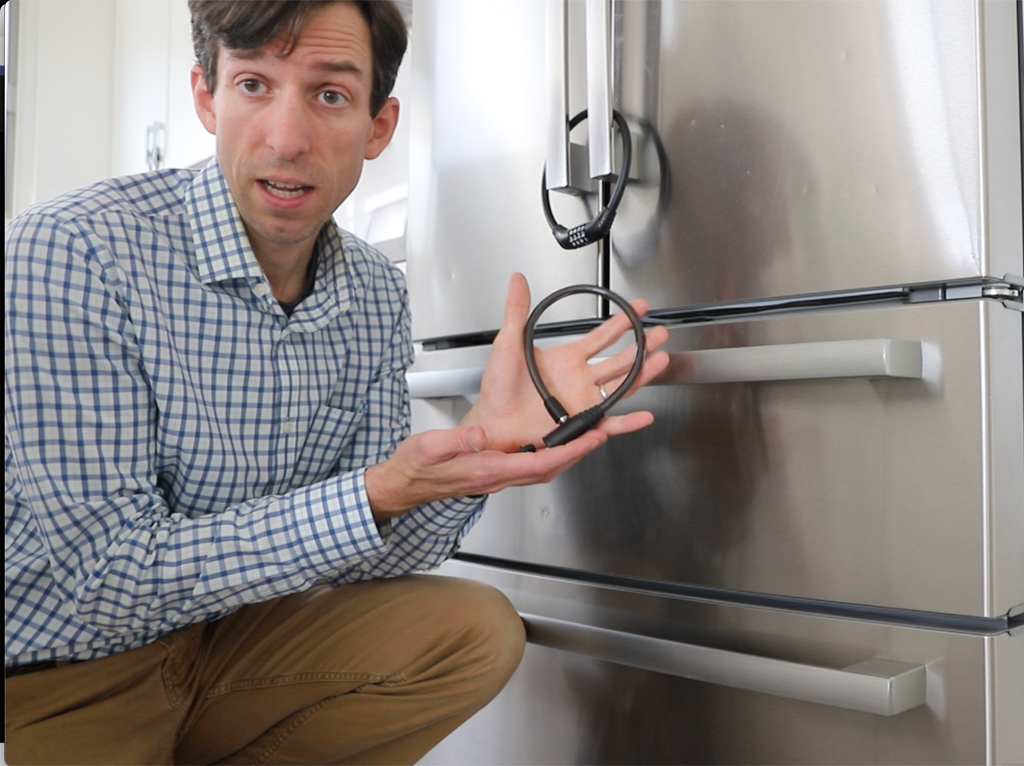 Before Buying a Cable Lock for your French Door (or Double Door) Fridge, Read this!
We recently summarized these issues up in a Youtube video. Check it out below! 
It happens often- someone needs a solid fridge or cabinet lock ASAP. They search, find an Urban August product, and buy. Only later do they realize that there are nuances involved with buying the right lock. 
Please note that this article is focused on refrigerator locks for adults. We will make another video/blog post regarding fridge locks for kids. 
Measuring: We did our best, but we just can't design an all-around fridge lock that will cover every type of French door fridge. Some higher-end models have very wide handles, and some models have handles very close together- where a lock for wider handles would not be secure. We measured 250+ of the top fridges in America, and came up with a measurement that will comfortable cover around 95% of all fridges. In other words, chances are we got you covered. 

To get the right fit, take a thread of webbing and wrap it around your handles. Loop the end around the handles, and mark the webbing where it touches. Then measure this length with a tape measure. This is the circumference of your fridge handles. 

The next thing to do is to compare this measurement against the measurements in our listing. For example, our keyed cable lock has an effective range up to 15.7 inches. If your measurement is below this, it works! 

Locking the freezer as well: This may or may not work for your fridge (image below). Not all french door fridges are made the same. Some might have a huge gap between the main handles and the freezer handles. If its too long, we can't help you. If shorter, our product should work. Please refer this video for more information. 
Bulkiness of the lock. Our keyed cable lock is as thin as they come. If you can't fit that on your refrigerator door handles, not much we can do to help. But our combination lock for refrigerator handles, are abit wider. Please refer to our listings to see if our lock will work for your fridge.