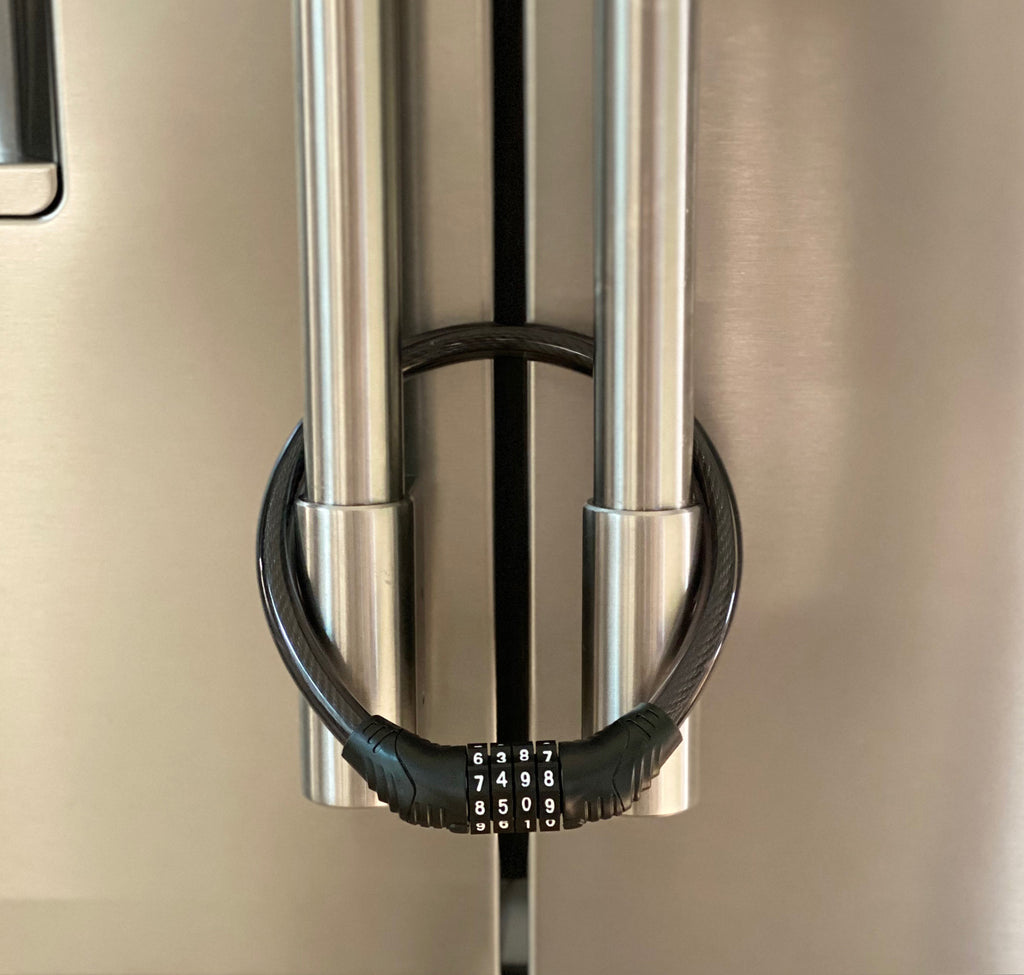 Why would one need a French-Door Refrigerator Lock?
There can be several reasons why someone might want or need a French door refrigerator lock. Here are a few possible reasons:
Safety concerns: If you have young children in your home, a French door refrigerator lock can help prevent them from opening the fridge and potentially accessing unsafe items such as medication, alcohol, or cleaning products.

Food security: If you live with roommates or in a shared living situation, you may want to ensure that your food and beverages are not being consumed by others without your permission. A French door refrigerator lock can help keep your items secure.

Business use: If you own a business that serves food or beverages, a French door refrigerator lock can help you control access to the fridge and prevent theft or unauthorized use of the contents.

Compliance: In some states or jurisdictions, certain types of food or medication may be required by law to be kept in a locked refrigerator to ensure safety and compliance with regulations.
Overall, the decision to use a French door refrigerator lock will depend on your individual needs and circumstances. As always, we here at Urban August are here to help! Please reach out if you have any questions. 
If you decided that you NEED a fridge or cabinet lock, we would recommend reading This post to explain some of the nuances when deciding a lock to purchase.