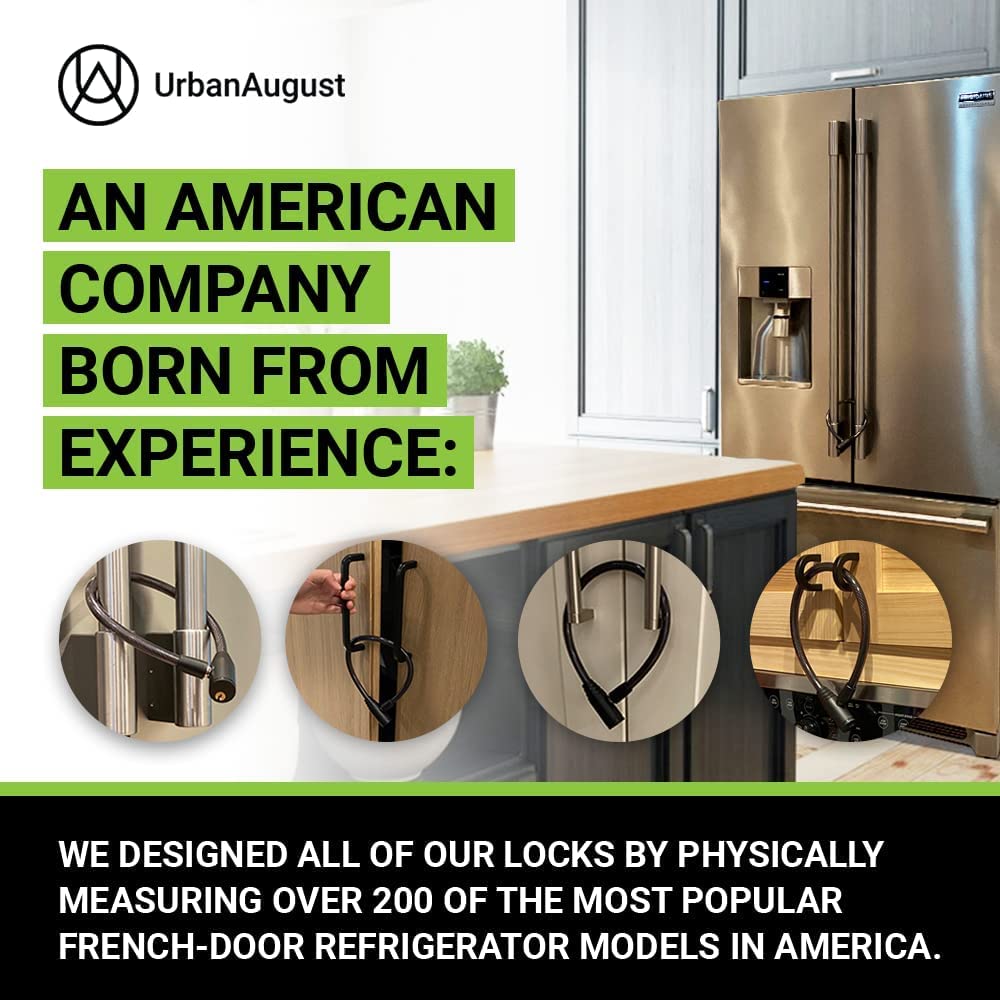 How to Lock Your French Door or Double Door Fridge!
Just a quick video showing the easiest way to secure your french door refrigerator. Quick. Secure. Affordable. Versatile. 
This is all is takes- a solid refrigerator lock for adults, or kids, or anyone. Especially roommates. 
the Urban August Fridge Lock, a must-have for French door refrigerator owners concerned about food safety and privacy. This sleek and easy-to-install lock keeps your fridge secure in shared spaces. Safeguard your perishables from curious roommates or potential intruders, and protect confidential items like medications or valuable belongings. With its durable design and user-friendly features, the Urban August Fridge Lock offers a perfect balance of convenience and security.
Check out our keyed cable fridge lock HERE. 
If you aren't sure if this lock will work for your fridge, we have another post about that as well.